Just recently Taylor broke his own record for the fastest puke. He cut his time down from six minutes to two minutes. Taylor never ceases to amaze us with the amount of vomit that he is able to evactuate during his challenge sessions. He puts on a great show, and for this, he is the challenger of the month.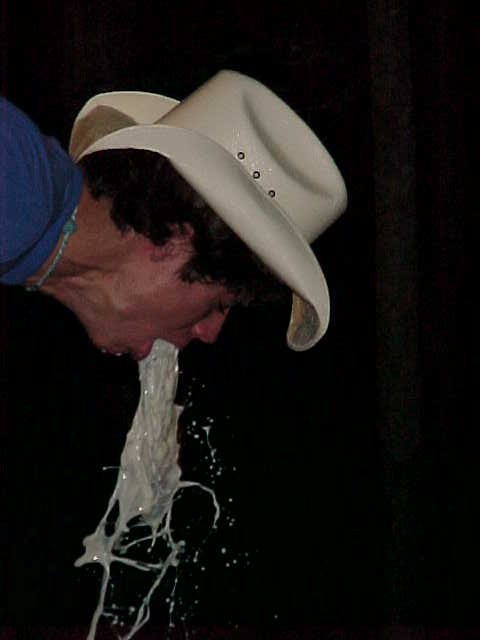 Things like this make him the challenger of the month. Look at the strain on his neck. He is really trying for us. Thanks Taylor.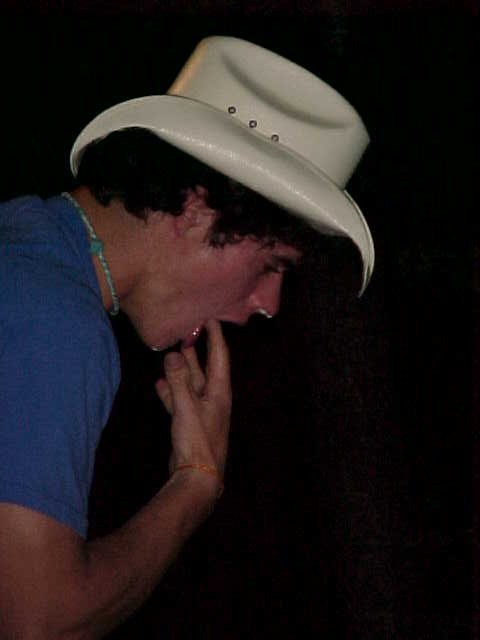 Taylor is willing to go the extra mile. He knows the joy a good yack can bring, and is going to do everything in his power to give one to you.
Look at the effort he puts into even the smallest pukes. Notice the strain. He gives it his all.
He pukes at least eight or nine times on each challenge. His ability to give us so many quality pukes is one of the main reasons he is challenger of the month.
This is a picture from one of his previous sessions. He is only the second challenger I have seen puke from a tree. The first.......you guessed it, the Ultimate Challenger, Jeraldine Mahon.