SUPPORT OUR TROOPS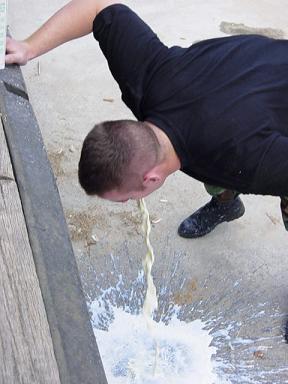 Paul Sets two records here at the Gallon Challenge Website. Not only is he our first military puke, but he also our first overseas puke. This photo was sent from Germany. I dont know about you, but I feel like our freedom is in good hands.
Gallonchallenge.tripod.com






Hey gang, I am proud to announce that I am begining the process of making this site current again. But I need your help. To all of you who have sent me pictures that have not been posted I apologize. I have been (until now) unable to post anything new. But dont lose hope, send them in again and I'll do what I can to make sure they get put up. Oh and tell all your friends to check out the site, because I just added a hit counter and it needs to look like more than 7 people have been to my site.
What is the Challenge?
The challenge can provide hours and hours of quality entertainment. But you will never know how much fun it is until you actually try it.
The rules are simple. The challenger has to drink a gallon of milk (2% or more and no chocolate) in an hour, and then hold it down for another hour. The beauty of it is that it cant be done, and your friend always ends up yacking all over himself.
The links at the top of the page will take you through the photo gallery, and you can also take a look at the ultimate challenger: Jerry Mahon. You can even send me some of your pictures. I will try to update this site as often as possible. I hope you enjoy it.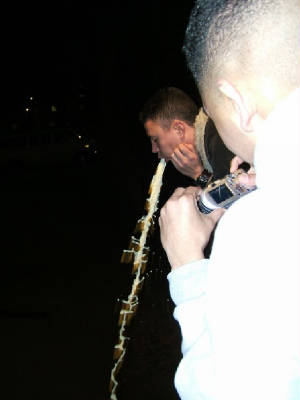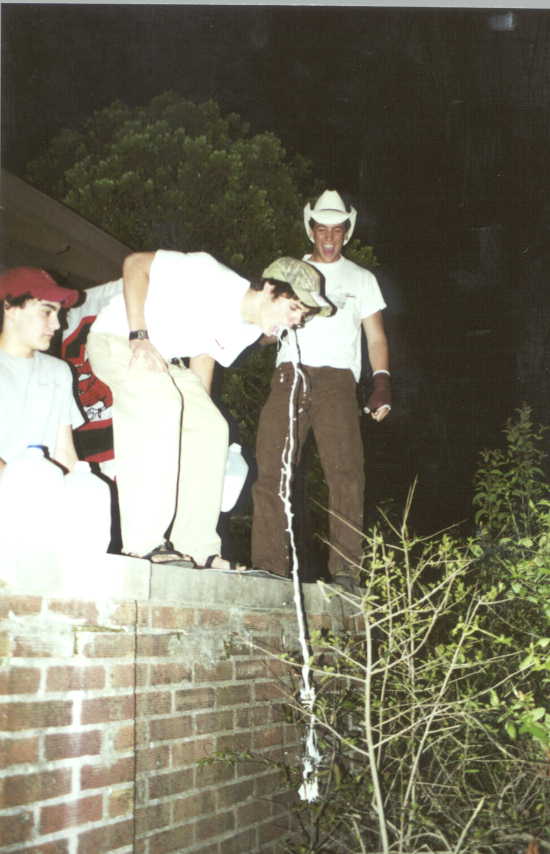 Seasoned milk drinkers like Taylor often seek out new ways to keep the challenge interesting. This shot captures his recent record of fastest puke coming in at just under six minutes, which landed him right here on our front page.